How sustainability and profitability can go hand in hoof
July 04 2022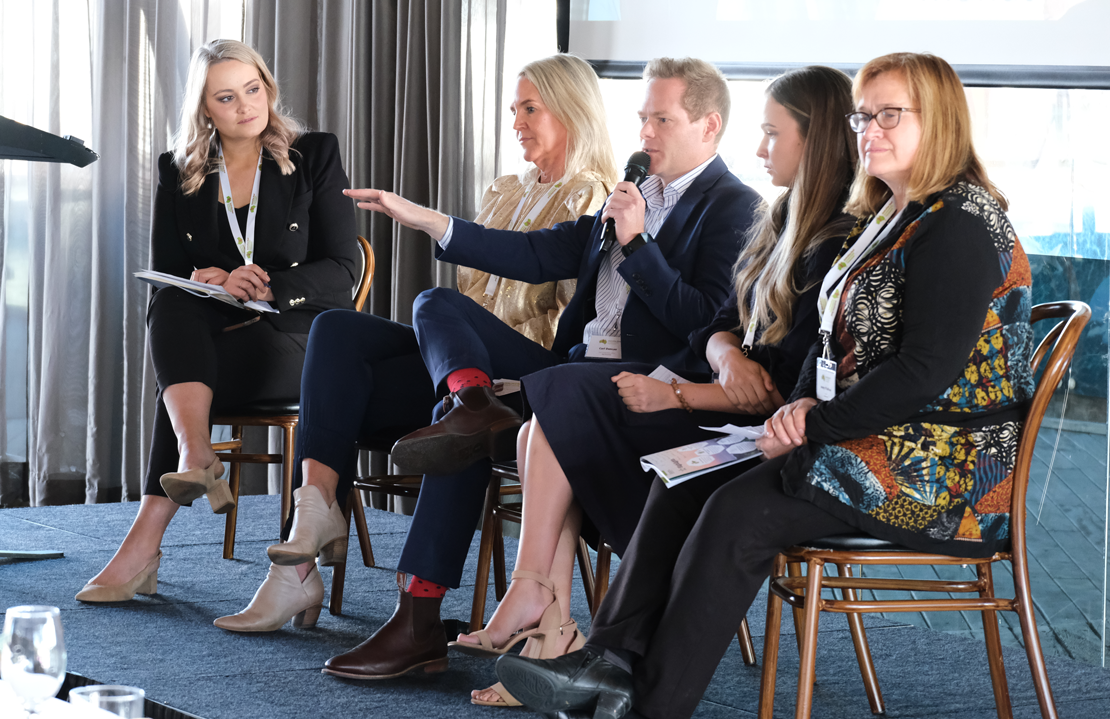 Andrea Crothers (left) facilitating the panel discussion at the ABSF Annual Update launch in Sydney with Australian Lot Feeders' Association (ALFA) President, Barb Madden and ABSF Sustainability Steering Group members Carl Duncan, Kari Moffat and Jenny O'Sullivan.
The relationship between profitability and sustainability was a key point of discussion at the 2022 Australian Beef Sustainability Framework (ABSF) Annual Update.
Key points
A panel of four leading beef industry professionals, moderated by Sky News' Andrea Crothers, navigated the importance of ensuring environmental, social and financial sustainability across the value chain.
The panel spoke of using MLA conducted research, regenerative practices, innovation, and data, along with supporting all members of the industry.
More information
Contact:
Jacob Betros
Resources: