by Eleanor @ Framework,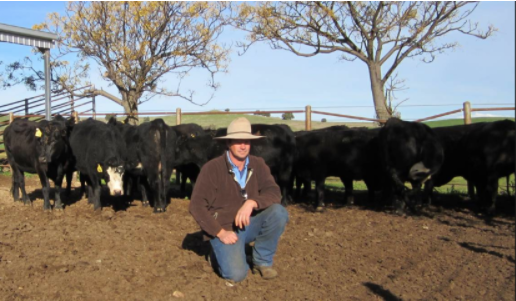 Theme: Economic resilience
Priority: Farm, feedlot and processor productivity and cost of production
Producer: Simon and Di Matear
Location: Wantabadgery, NSW
"It's easy to focus on per head performance but you need to also look at your per hectare production and costs to gain a clear idea of overall business performance. By quantifying and understanding these variables you can make the changes that will really make a change to the business."
KEY POINTS
Production on Wantabadgery Station has been transformed by a focus on both breeding and feed demand and supply.
Dramatic improvements in productivity have been achieved by focusing on mating weights and cow condition and changing calving time to better match feed supply to demand.
NSW producers Simon and Di Matear have transformed production and achieved dramatic productivity improvement on their Wantabadgery Station property by focusing on matching feed supply to demand, and being vigilant when it comes to measuring their business' physical and financial performance.
Changing their practice so that peak feed demand times such as calving and weaning coincide with peak pasture production has allowed the stocking rate to be increased and fertility optimised by delivering well-conditioned cows for joining (mating) in the late spring and early summer
Simon considers mating weights and cow joining condition to be crucial factors for Wantabadgery Station's lift in productivity and profitability.
Heifers begin calving at the end of July for six weeks and cows calve mid-August for nine weeks. Calving the heifers for a shorter period, earlier than the cows, allows for greater supervision and allows the maximum time possible for heifers to regain condition after calving. The timing of weaning is driven by cow condition score with fertility in mind and can begin from early January.
Pasture improvement has also played a vital role, with the inclusion of both summer and winter active perennials resulting in pastures that respond to rainfall regardless of timing. This has optimised pasture production throughout the year, helped sustain higher stocking rates and minimised the need for supplementary feeding.
The Matears understand the impact of changes made because they constantly measure their business' physical and financial performance. They believe business success relies upon being aware of financial performance and the main elements driving profitability.
Categories: Economic resilience