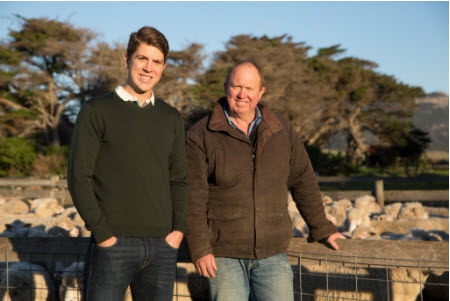 Theme: Environmental stewardship
Priority: Manage climate change risk
Business: Flinders + Co
Location: Oakleigh, Victoria
KEY POINTS
Flinders + Co engaged the help of the Carbon Reduction Institute to become carbon neutral, a world-first for meat suppliers
Going carbon neutral made business sense because customers will pay a premium for the product
All carbon emissions are being reduced and offset
Australian meat supplier Flinders + Co is the first company of its kind in the world to become 100 percent carbon neutral.
Offsetting all carbon emissions not only from the business but from every kilogram of meat sold, Flinders + Co are providing a product that customers like Melbourne's Vue de Monde and Stokehouse restaurants can proudly label 'carbon neutral'.
Carbon neutrality means removing as much carbon from the atmosphere as is being added, achieving a net zero carbon footprint. Flinders + Co managing director James Madden said the significance of their achievement stretches further than being part of the company strategy.
"Our original intention was to make our Melbourne business carbon neutral, which just covered our warehousing, storage and distribution," James said.
"But the Carbon Reduction Institute came to us and said we think there is the potential to take this through your entire supply chain. And that was a scary prospect at first, but the more I thought about it, I really wanted to demonstrate to anyone along the supply chain – from producers to processors – that it's possible no matter what business you're in… so we took it on."
The Carbon Reduction Institute analysed the Flinders + Co (formerly Flinders Island Meat) business to determine the total carbon footprint (in tonnes) where emissions could be reduced or offset to reach net zero. This was a whole-of-supply-chain analysis, including beef, lamb, chicken and pork.
Flinders + Co then switched to renewable energies and began supporting carbon offset projects. One such project is the Kenyan "Lifestraw" project which distributes water purification units to locals, enabling them to access clean water without burning fossil fuels to get it. Within Flinders + Co's own supply chain, meat processor Greenham Tasmania have converted their steam boiler to burn daisy flower by-products (pyrethrum) rather than coal, and pork supplier Rivalea are harvesting the methane emitted from pig manure to power the factory's electricity.
Flinders + Co is committed to reducing its use of non-recyclable plastic and single-use cardboard for packaging and transportation.
Eventually, Flinders + Co would like to be able to send price signals down their supply chain.
"To be in a position that allows you to send those price signals, you need to have a price advantage," James said.
"I think consumers of today like to know where their food is coming from and the impact that it's having. The aim is to have consumers saying 'yes, we prefer a supplier who has this accreditation and at times we'll be happy to pay a premium for this product.'"
"Once that relationship is established, then we might be able to say to suppliers, if you can deliver us a product that's already carbon neutral and we don't need to offset then we'll pay you a bonus because we're not having to offset it ourselves."
While the ideals behind the project were important to James, the decision to go carbon neutral made business sense.
"When I was working out the return on investment, I determined that for every dollar spent on carbon neutrality, I wanted to get an extra $100 in revenue," James said.
The project forms one part of Flinders + Co's "Cultivate a better food world" vision. While proud of the world-first positioning, James will be proudest when the rest of the industry is in the same boat.
"One of the best moments of the project was when we approached a supplier for support, and they said we're only going to contribute a little bit to your offsets, because your project has actually inspired us to go carbon neutral ourselves."
"In some ways I wish we weren't the first… but the aim is to demonstrate to everyone that it's really not hard.
"I think the world will pay a premium for it because no one else is doing it… it's that simple."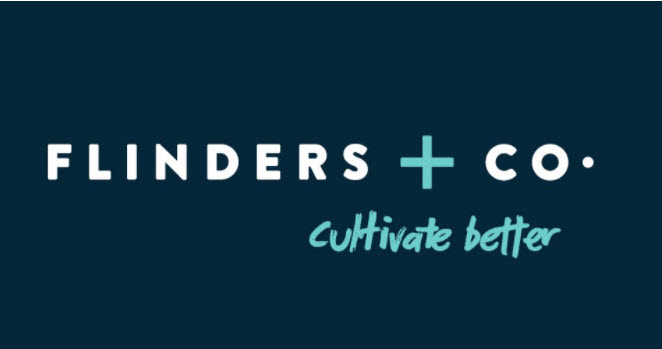 Categories: Environmental stewardship